LANmark-5 UniBoot Patch Cords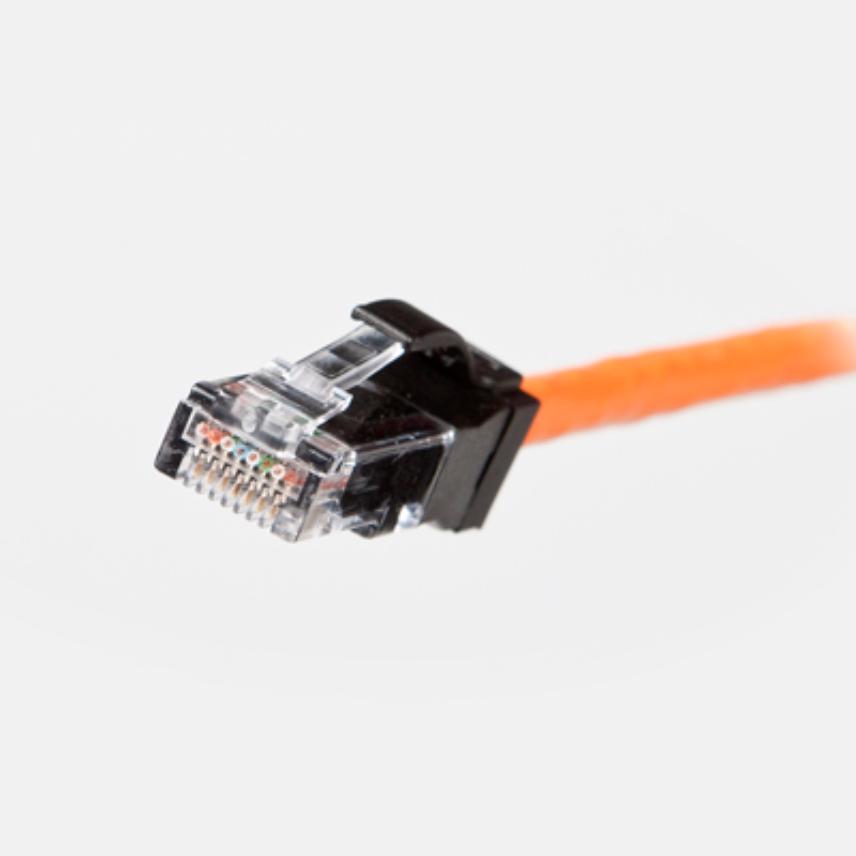 Complies fully with Category 5 standards
Uses Nexans cable technology
Fully matched with other components for maximum performance
LSZH Flame retardant jacket or PVC
Retrofit Latch Protector available in 8 colours for colour coding
Mehr lesen
Beschreibung
Beschreibung
Normen
International

ISO/IEC 11801

National

TIA/EIA-568-B.2
Application
This full Category 5e patch cord maximises the full performance of the channel and will exceed the requirements of the ISO/IEC 4-connector model, when used as part of a LANmark-5 cabling Class D solution. This provides improved data throughput and allows for the inclusion of a Cross-Connect or Consolidation Points for maximum system flexibility.
Screened and unscreened versions available.
LANmark-5 Patch Cords feature a slim over-moulded boot for mechanical protection, which is kept inside the RJ45 boundaries to enable high density patching with 48 cords in 1 height unit. A 'Retrofitable' Latch Protector is available as accessory, which can be used for colour coding of different services.
Guarantees
When used with the LANmark-5 system, Cat 5e/Class D channel performance complies with the channel limits of TIA/EIA-568B and ISO/IEC 11801: 2002 and a 25 years channel warranty can be obtained. 
Reliable connections.
Usage
Small cross section allows neat installation and simplifies the creation of bundles in cabinets.
Low Smoke Halogen Free - Flame Retardant and PVC jackets are standard.
1, 2, 3, 5, 10 and 20m are standard lengths available from stock; other lengths are available on demand.
Orange for LSZH and Dark Grey for PVC are standard colours; other colours (Red, Blue, Yellow and Green) are available on request (in PVC only).
Rugged construction.
High connector retention force due to moulded connectors.
External strain relief.
Eigenschaften
Eigenschaften
Konstruktionsmerkmale
Konstruktionsmerkmale
Elektrische Eigenschaften
Elektrische Eigenschaften
Anwendungsmerkmale
Anwendungsmerkmale
Unsere Websites
Wählen Sie Ihr Land aus, um unsere Produkte und Lösungen zu finden