LANmark-OF Slimflex Patch Cord DLC/UPC - DSC/UPC SM LSZH Yellow X m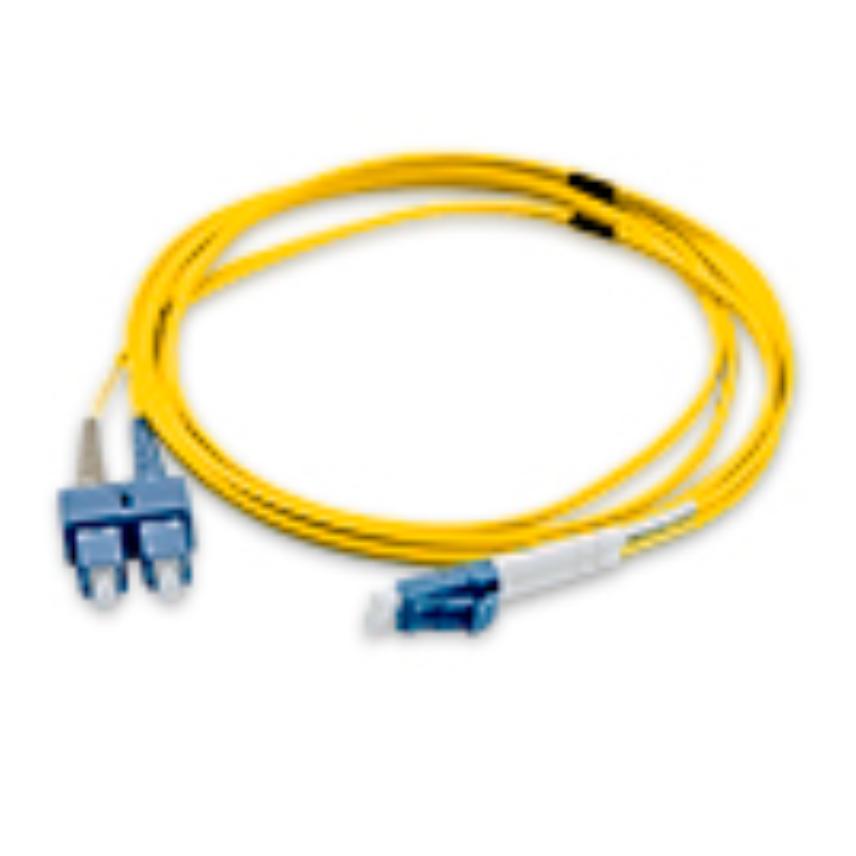 - Lichtwellenleiter-Patchkabel
- LANmark-OF Singlemode-Leistung
- GIGAliteFLEX knickunempfindliche Faser
- Für den Einsatz in Schränken und an Arbeitsplätzen
Mehr lesen
Description
Beschreibung
Normen
International

ISO/IEC 11801
Garantien und Installation
Nexans LANmark-OF Glasfaser-Patchkabel wurden für Innenanwendungen zur Unterstützung von Hochgeschwindigkeitsprotokollen entwickelt.
Zu den unterstützten Hochgeschwindigkeitsprotokollen gehören unter anderem Ethernet 1GBase-LX und Ethernet 10GBase-LR
Details zu den unterstützten Entfernungen finden Sie in den LANmark-OF Garantiemodulen.
Typische Installationsumgebungen sind:
Schränke zum Anschluss von Patchfeldern an aktive Geräte.
Cross-Connects in Rechenzentren.
Geeignet für den Einsatz im Arbeitsbereich zum Anschluss der Workstation an die Wandsteckdose (Fibre To The Desk).
Eigenschaften
Patchcordkabel entspricht der IEC 60794-2-50
Maximale Einfügungsdämpfung nach IEC 61300-3-4: 0,25 dB
Typische Einfügungsdämpfung: 0,1 dB
Minimale Rückflussdämpfung nach IEC 61300-3-6 für LC/UPC: 50 dB
Minimale Rückflussdämpfung nach IEC 61300-3-6 für LC/APC: 65 dB
Duplex-LC-LC-, Duplex-LC-SC- und Duplex-SC-Patchkabel haben einen Duplex-Kabelaufbau mit einem Durchmesser von 2 X 2,0 mm.
Kurze Steckerstutzen von 19 mm
Kleiner Biegeradius: 10 mm
Ein Rückverfolgbarkeitsetikett ist in der Nähe des Steckers angebracht
Fasertyp
Die LANmark-OF SM Patchkabel haben im Inneren LANmark-OF SM GIGAliteFLEX Fasern. Diese Fasern sind knickunempfindlich und entsprechen der ITU-T G.657.A1 und der IEC 60793-2-50, Fasertyp B6.a1. Der Pigtail-Mantel der Singlemode-Pigtails ist gelb.
Schematic Polarity Patch Cord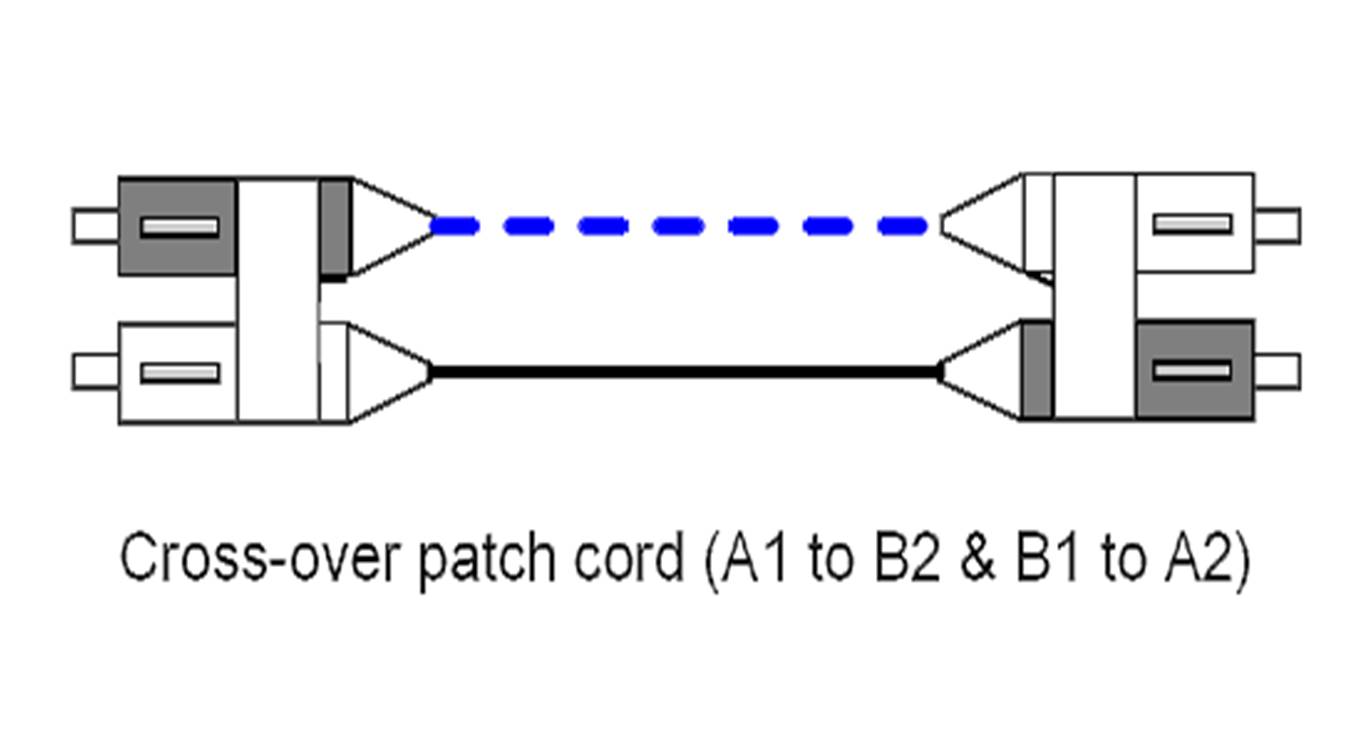 Characteristics
Eigenschaften
Konstruktionsmerkmale
Konstruktionsmerkmale
Abmessungsmerkmale
Abmessungsmerkmale
Nominaler Innendurchmesser
Übertragungseigenschaften
Übertragungseigenschaften
Insertion Loss, maximum, dB
Rückflussdämpfung, max. dB
Mechanische Eigenschaften
Mechanische Eigenschaften
Max. Zugkraft (IEC 60794-1-2-E1)
Querdruckwiderstand (IEC 794-1-E3)
Anwendungsmerkmale
Anwendungsmerkmale
Mindestbiegeradius bei statischem Einsatz
Unsere Websites
Wählen Sie Ihr Land aus, um unsere Produkte und Lösungen zu finden