Schaltschränke und Rahmen für Rechenzentren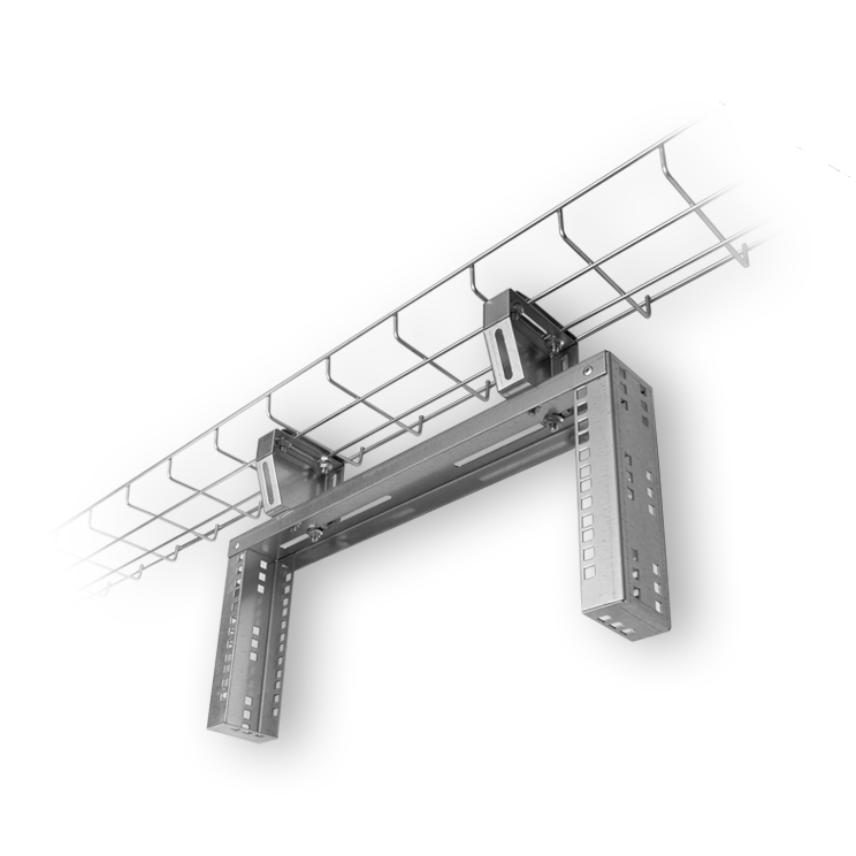 19-Inch mounting equipment for high-density cross-connect
Ideal in Datacenters
Designed to host both Copper and Fibre cabling
Robust metal construction
Enhanced access and cord management
Mehr lesen
Beschreibung
Beschreibung
Application
LANmark High-Density racks and frames have been designed to host busy Cross-Connects in datacenters. Specific attention has been given to technical constraints of datacenters such as cooling and space scarcity. Numerous features contibute to an optimal space utilisation and enable installation on busy datacenter floors. These High-Density racks and frames enable excellent front, rear and lateral access. This is of great importance during installation but also during maintenance and upgrade operations. Proper management of large numbers of cords and securing clarity is critical for datacenters management and reliability over the life time. Examples of equipment that can be hosted in LANmark High-Density rack and frames are given below:
Angled panels and accessories
High Density Fibre optic panels
MPO panels
LANsense - Intelligent patching
Suitable for Cat.6A, 7 and 7A
Suitable for OM3, OM4 anD OS2
future Cat 6A and Class EA applications
EMAC - Environmental control
Performance
LANmark High-Density racks and frames have been designed to host all LANmark fibre optic and copper products.
Installation
Nexans LANmark-6 feature accessories and bracket enabling the installtion in various configuration and location of a datacenter. please see the datasheet of the main products for details.
Guarantees
Nexans LANmark High-Density Rack and Frames are covered by a parts and labour warranty as described in the Nexans Certified System Warranty.
Ressourcen
Ressourcen
Verkauf & Lieferung Informationen
Delivery info: Datacenter racks and frames
Unsere Websites
Wählen Sie Ihr Land aus, um unsere Produkte und Lösungen zu finden